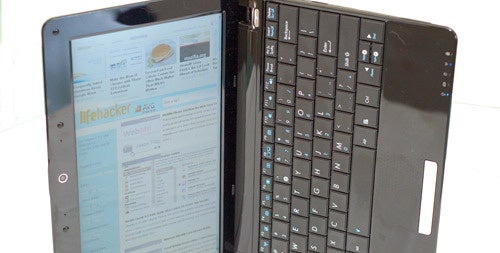 photos credit to owner
For common EPUB, MOBI and PRC ebook formats, download and install the software fbreader from
http://fbreader.org
.
This software is the only ebook reader that I know of that can rotate the text of the book by 90 degrees so that the netbook's screen now emulates the page of a book. However, it cannot handle HTM or PDF documents at the moment.
For PDF ebook format, download and install the Adobe Reader XI from
http://get.adobe.com/reader/
. It has an option for rotating the screen.
There you have it. By downloading and installing these two softwares, you can turn your netbook into a ebook reader.
Link:
http://lifehacker.com/5468581/turn-your-netbook-into-a-feature-rich-e-book-reader
http://ridz1ba.blogspot.sg/2011/08/turning-netbook-into-ebook-reader.html